A day off the bikes for a day up the Black Mountains of North Carolina. I'm just outside Asheville in a cabin built of vinyl records. Brian, a friend of Dennis', set us up in his pad for the next two days. He has the most impressive record collection I've ever seen and lines every wall of his place. After a late night — still too buzzed off adreneline to sleep — I woke around 11 to the suggestion of hiking. Breakfast: bacon, eggs, pancakes, coffee. The Greybeard trail showed us the way up to an elevation of 4500 feet.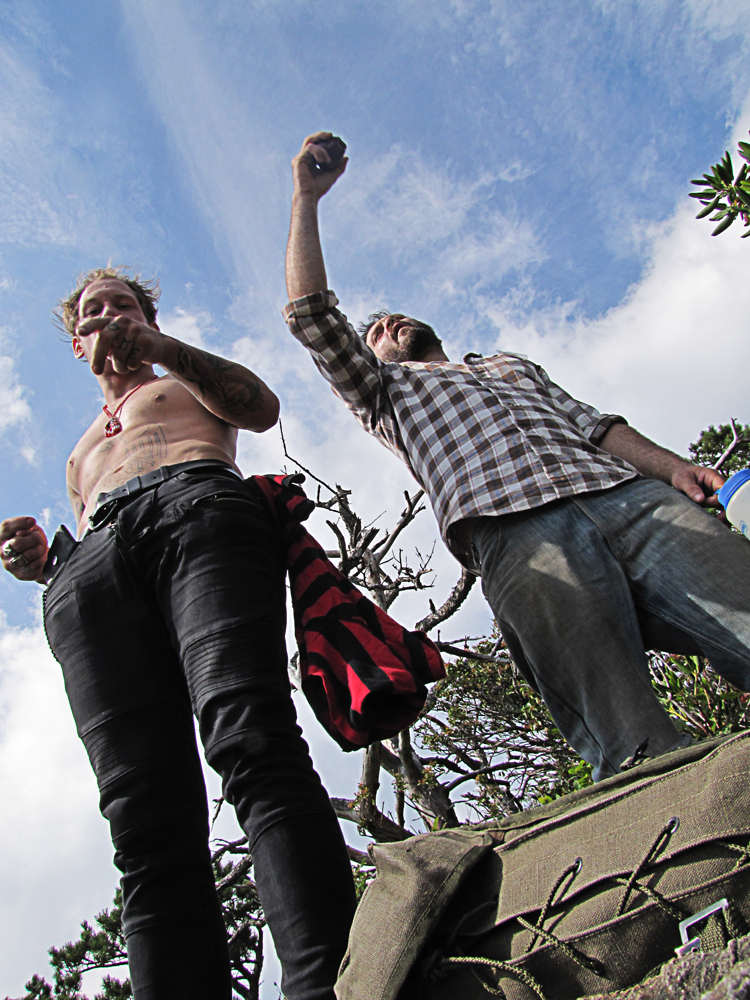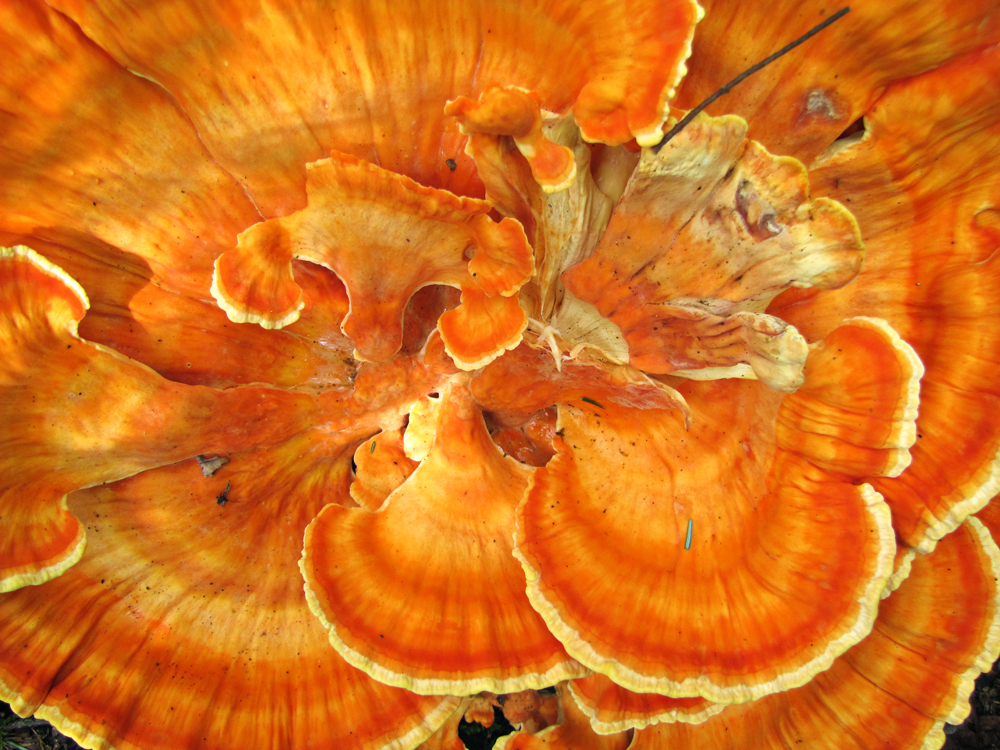 The mountain is familiar, resembling the trails I've grown up on, but the view from the top is much different.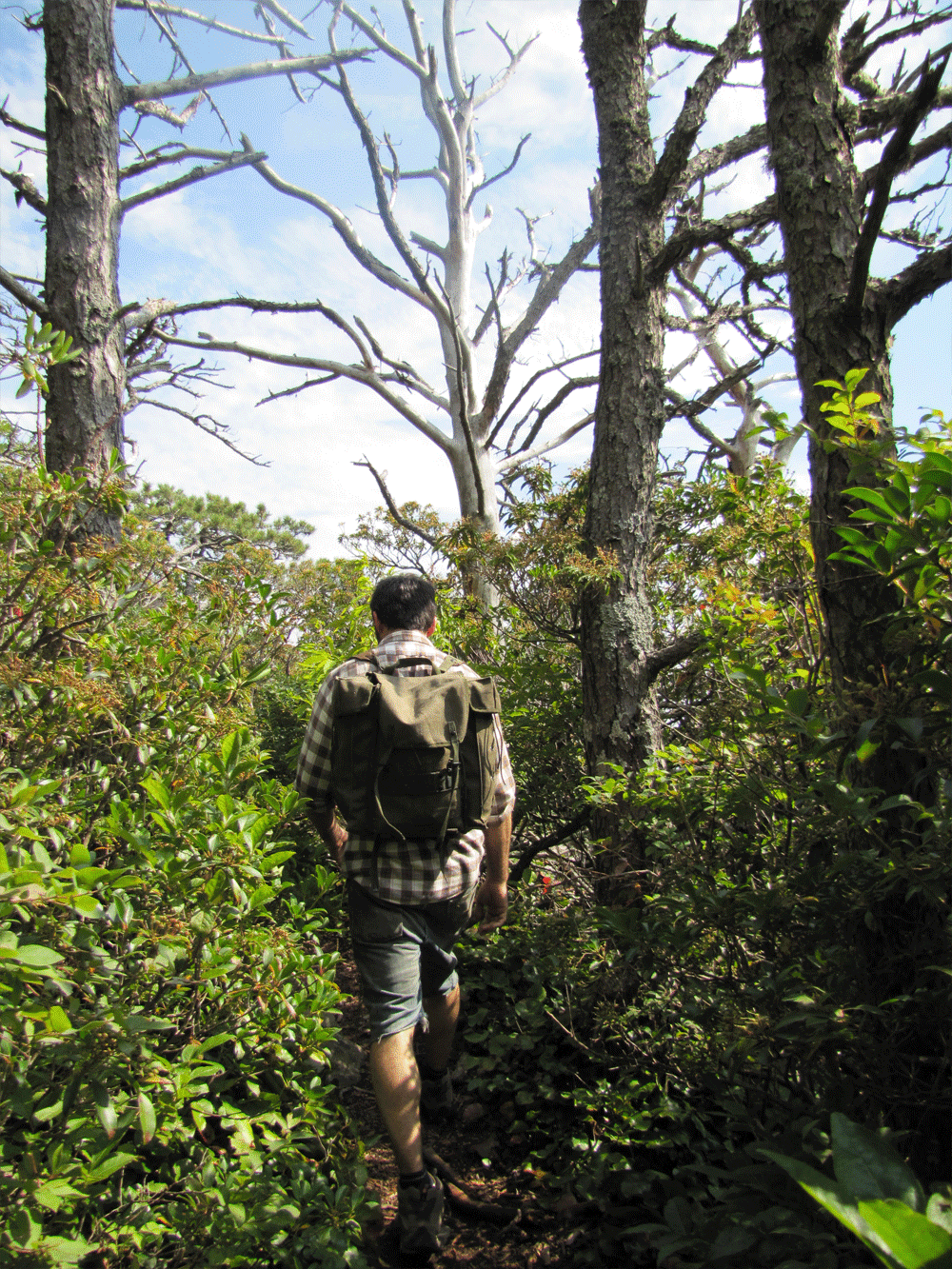 The same can be said for the highways down into Asheville. Aside from the larger mountains and mere depth of those ranges, the highways look the same. Nevertheless, it's not a boring ride.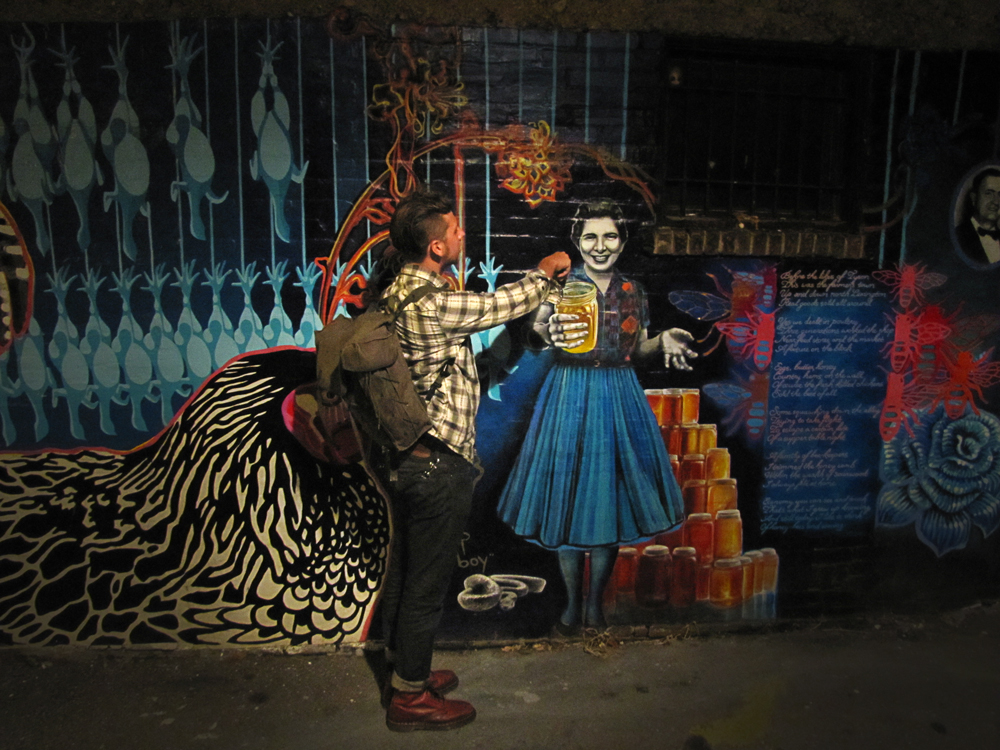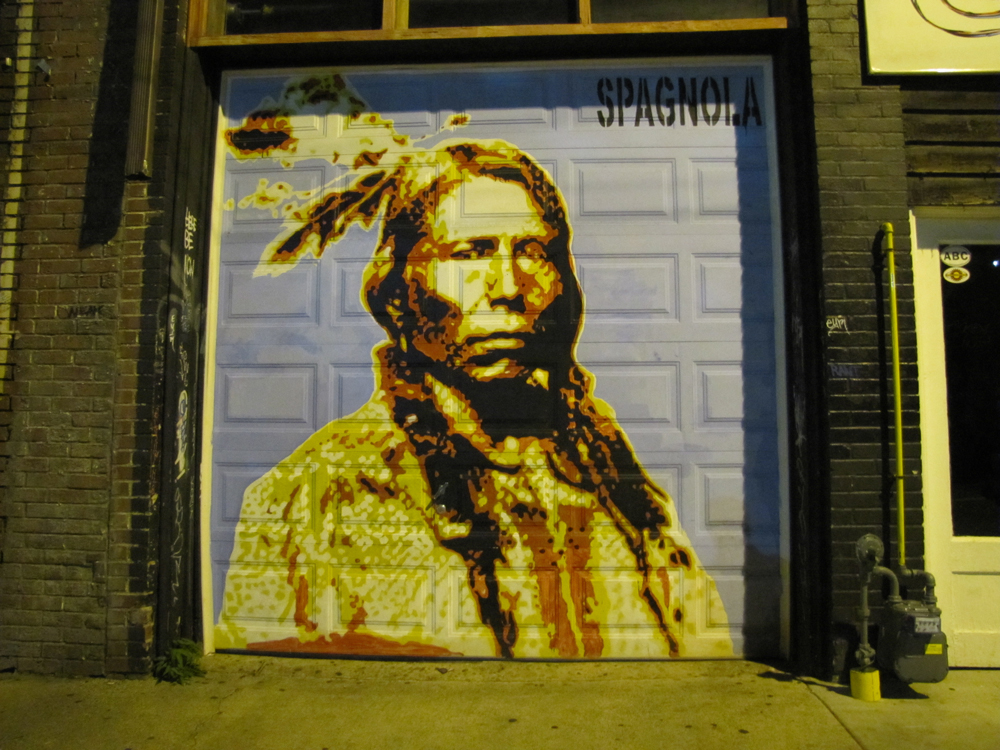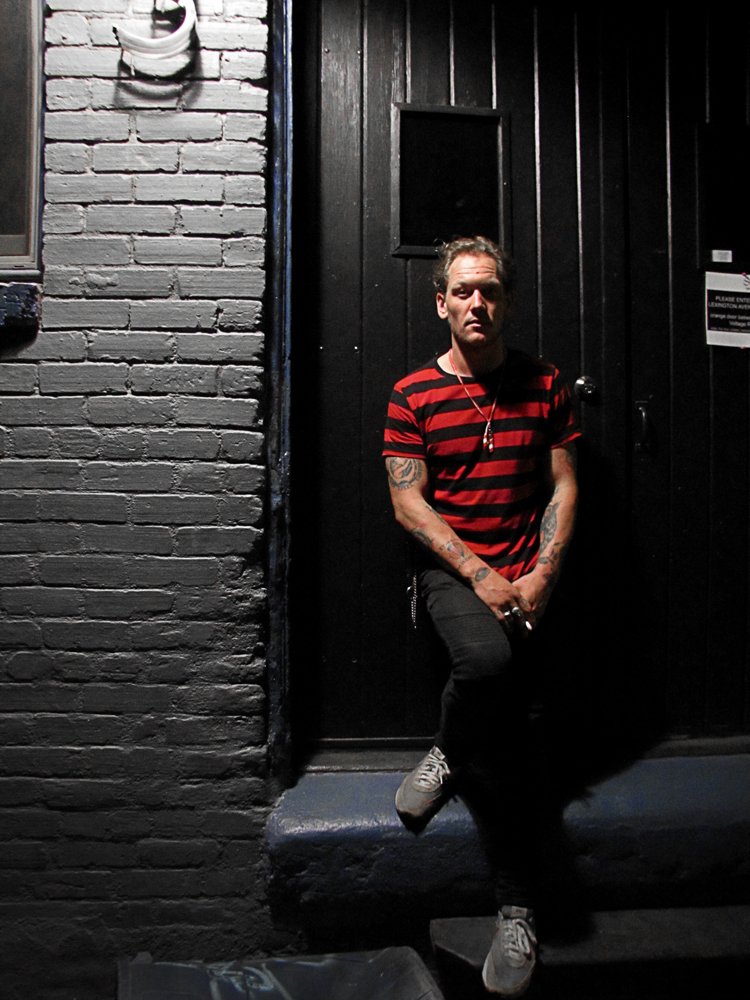 We strolled around Asheville that night. It's far more progressive than most places. It'll probably be one of the last cities standing after the economic collapse.
Coming out of Tennessee we hit the tail end of the Smokey Mountains. The declines down those mountains are fierce, battling high winds and barreling turns. The blacktop is two lanes in both directions, which makes for a tight squeeze around tractor trailers and the summer vacationers in their minivans. Paying no attention to my side mirror, I lost Dennis to the stampede of traffic.
We're not even halfway to New Orleans and the day drags on. The sun was punishing throughout the day yet we wore our leathers. A good jacket is vital to the ride. The right amount of pockets in the right place. I rock a side-zipper to keep rain and wind from between the teeth. There's a good sense of security with a jacket and it let's others know your not out just fucking off.
That jacket saved my skin when a truck tire blew apart in the lane next to us. Like a bad Brukheimer(sp.) movie, I was swirving heavy debris coming off a truck with my throttle pinned down an elevation drop. We managed to pass the truck.
We road nearly 14 hours that Sunday, putting on another 750 miles, setting 1,350 miles on the clock total. For the first time the landscape changed drastically. The trees became more gnarled as we road into Mississipi. We approached New Orleans, riding the bridges that cross the giant lake(name) north of the city. The marsh was on fire to the east and before long, we were riding into thick smoke. The whole town is filled with the smoke and the stench of a leaf pyre. My adreneline was the only thing keeping us focused after that many hours. I could hardly walk as I stepped of the bike.